Mission Statement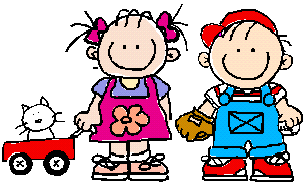 The mission of Clanton Elementary School is to provide
a developmentally appropriate curriculum with enrichment
opportunities for all students.

Our mission is derived from our school's core beliefs that:

* Every student is a valued individual who can learn.
* Every student deserves a quality education in a safe environment.
* Every student's education is the shared responsibility of all stakeholders.
* Learning is a lifelong endeavor and developmental readiness is a
significant factor.
About The School
About CES
Clanton Elementary School is located at 1000 Cloverleaf Drive in Clanton, Alabama.
Built in 1973, this facility houses Pre-Kindergarten through Second Grade Students.
Our yearly enrollment is around 850 students and about 90 faculty and staff.
---
Entrance
This is the front entrance to the building.
Upon entering, visitors are greeted at the front window,asked to sign-in, and receive a visitor's sticker.
CES encourages the help of volunteers.
---
Pre-K Building
Our Pre-K Building was added in 2011.
This facility houses 12 classrooms and is located across the bus road from the main school.
---
Office
Our principal's office is located inside the front of the main building.
---
Conference Room
Located in the Conference Room, our Retirees Wall contains photographs of all the previous educators at CES.
Early photographs date back to the early 1970s.
---
Modules
Our school is divided into modules. Each module in our school is color coded.
This photo is the Blue Module where some of the First Grade Teachers are located.
---
Lunchroom
This is our school lunchroom. Students meet here before the school bell rings in the mornings,
during breakfast, lunch, and special events.
---
Peaches
Our county is known for the famous "Chilton County Peaches".
---